Paige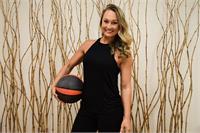 Paige instructs the following:



sculpt is our circuit training class utilizing BOSU, TRX, medicine balls, kettle bells, resistance bands, gliders & more. come HIIT it with us - you won't regret it.




This 45 minute combo class using HIIT (High Intensity Interval Training). This method employs intervals of maximum exertion followed by intervals of recovery. This burns major calories, blasts fat, and helps to build a strong, healthy heart. In this class we combine 20 of interval training on the bike followed by 20 minutes of strength training on the floor and a 5 minute stretch. Cycling shoes, mat, hand towel, and all class accessories are provided. Please arrive 15 minutes early for your first class.